Commissioners
December 2023
| Sun | Mon | Tue | Wed | Thu | Fri | Sat |
| --- | --- | --- | --- | --- | --- | --- |
| 26 | 27 | 28 | 29 | 30 | 1 | 2 |
| 3 | 4 | 5 | 6 | 7 | 8 | 9 |
| 10 | 11 | 12 | 13 | 14 | 15 | 16 |
| 17 | 18 | 19 | 20 | 21 | 22 | 23 |
| 24 | 25 | 26 | 27 | 28 | 29 | 30 |
| 31 | 1 | 2 | 3 | 4 | 5 | 6 |
Tue Dec. 5

Tue Dec. 5

Wed Dec. 6

Wed Dec. 6

Thu Dec. 7
View All

Welcome to the Logan County Commissioners Office!
We are always glad to meet with you to discuss any county government matter. For your convenience, we suggest that you contact our office in advance to schedule an appointment.
We believe you will find the information provided here useful.
Please contact our office with questions or comments you may have.


Logan County

Electric and Natural Gas Aggregation
County Commissioners placed Electric and Natural Gas Aggregation on the November 8th, 2022 ballot

All residents in the unincorporated areas (with the exception of Rushcreek Township) of Logan County will vote on aggregation

A YES vote would allow for the County to use purchasing power to secure a discount for residents on these commodities

Historical savings average around $100 per year
All AES and CenterPoint Gas customers would be automatically enrolled (unless in current 3rd party supply agreement)
NO FEE to opt-out of aggregation program any time
Eligibility
All AES and CenterPoint customers are eligible to participate

If customer is in current agreement, they will not be included, but can join after current deal expires
Electric Co-op or Small Gas Utility customers are NOT eligible, but are able to vote
No change to service for Electric Co-op members or Small Gas Utility customers
A yes vote from an Electric Co-op members or Small Gas Utility customers will allow neighbors who are eligible to participate in the savings program.
There are 27 Ohio counties currently participating in the Aggregation Program
Have a question? Please call Bob Snavely at 419-491-1004
Request for Qualifications
The Board of Commissioners of Logan County will be receiving Statements of Qualifications (SOQ) from qualified service offerors to perform necessary functions related to its PY2022 Community Housing Impact and Preservation Program (CHIP). Scope of work includes development of a grant application, convening the Logan County Housing Advisory Committee as required for the grant application, preparing an environmental review record, carrying out a fair housing program, performing residential property inspections (including lead-based paint risk assessments and clearances), overseeing pest inspection, and administration and implementation of the CHIP grant.
Service offerors interested in being considered to provide these services should submit a Statement of Qualifications. It should include information regarding the service offeror's ability to perform professional design services, the technical training, education, and experience of the service offeror's personnel who will be assigned to projects within Logan County. Statement of Qualifications should also include information relative to the following: workload, availability of qualified personnel, equipment, and facilities to perform requested services, past performance of the service offeror as reflected by evaluations of previous clients in areas of controlling costs, qualify of work, deadlines, and familiarity with Logan County.

Request for Statement of Qualifications PY2022
RFQ Evaluation Criteria




Monday - Fridays 8:00 a.m. - 4:30 p.m.




Commissioners Meetings

8:30 a.m.
Tuesdays and Thursdays
117 E. Columbus Ave.
Bellefontaine, OH 43311
Special meetings may be held at other pre announced times or locations.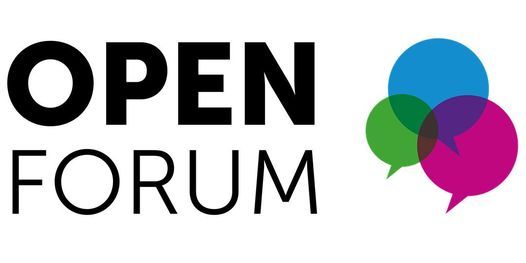 Tuesdays & Thursdays 9:30am - 10:00am Citizens are welcome to meet with the Logan County Board of Commissioners.




The Logan County Commissioners appreciate the strong leadership of our Logan County Health department's Commissioner Dr. Boyd Hoddinott. The Counties health care professionals worked tirelessly to guide our community through this unprecedented & historic pandemic. The health board has been consistently working to provide the community with the safety guidelines necessary for when we get the green light to start the re-opening process.


Role of County Commissioners

The three members of the Board of County Commissioners comprise the general administrative body of the Logan County government. The Commissioners oversee county government operations as authorized by the state legislature.
Activities include:
Taxation
Budget for the county general fund and county agencies
Authorization of funds appropriations and purchases
Economic Development
Job and Family Services programs
Child Support Enforcement
Building regulations
Solid Waste Management District and recycling programs
Logan Acres Care Center and Homestead
Maintenance of county buildings
Hearings and rulings on annexations and drainage improvements
Water and sewer infrastructure development and maintenance
Dog control
Many other county related projects in cooperation with elected officials, appointing authorities, boards, and agencies throughout Logan County
__________________________________________________________

__________________________________________________________